Surviving in WILD HEARTS Requires Skillful Dodging and Quick Reactions.
Wild Hearts is a new action role-playing video game from developer Omega Force and publisher Electronic Arts under its EA Originals label. In this game, players take on the role of a hunter tasked with hunting down fearsome creatures known as Kemono in the mystical world of Azuma, inspired by feudal Japan. The game will be available on PlayStation 5, Windows, and Xbox Series X/S platforms on February 17, 2023.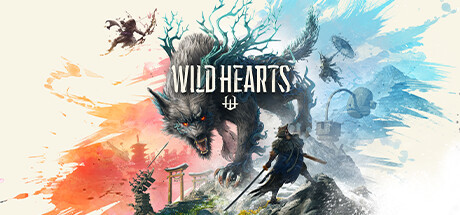 This game offers a unique twist on the hunting genre, with technology giving players a fighting chance against the power of nature wielded by the Kemono.
For unknown reasons, the Kemono, driven by desperation and using the force of primal nature in its most dangerous form, started their rampage through the formerly prosperous Azuma. For a time, it seemed that no one could stand against their overwhelming power. However, hope arrives in the form of a formidable hunter armed with deadly weapons and ancient technology called Karakuri, which has the potential to turn the tide of battle.
In the world of Azuma, a nameless hunter sets out on a journey to hunt down the massive and dangerous creatures known as Kemono. The hunter ventures into several large areas of Azuma that you can explore freely, armed with a variety of weapons, including traditional Japanese weapons of a katana blade and wagasa.
As the hunter progresses through the game, he encounters various challenges and obstacles in his quest to hunt down the Kemono. To aid in his battles, the hunter can use the Karakuri mechanic to build items that assist in combat. For instance, the monster-hunter can construct crates to leap from and deal a massive blow to enemies, or a torch to ignite foes with.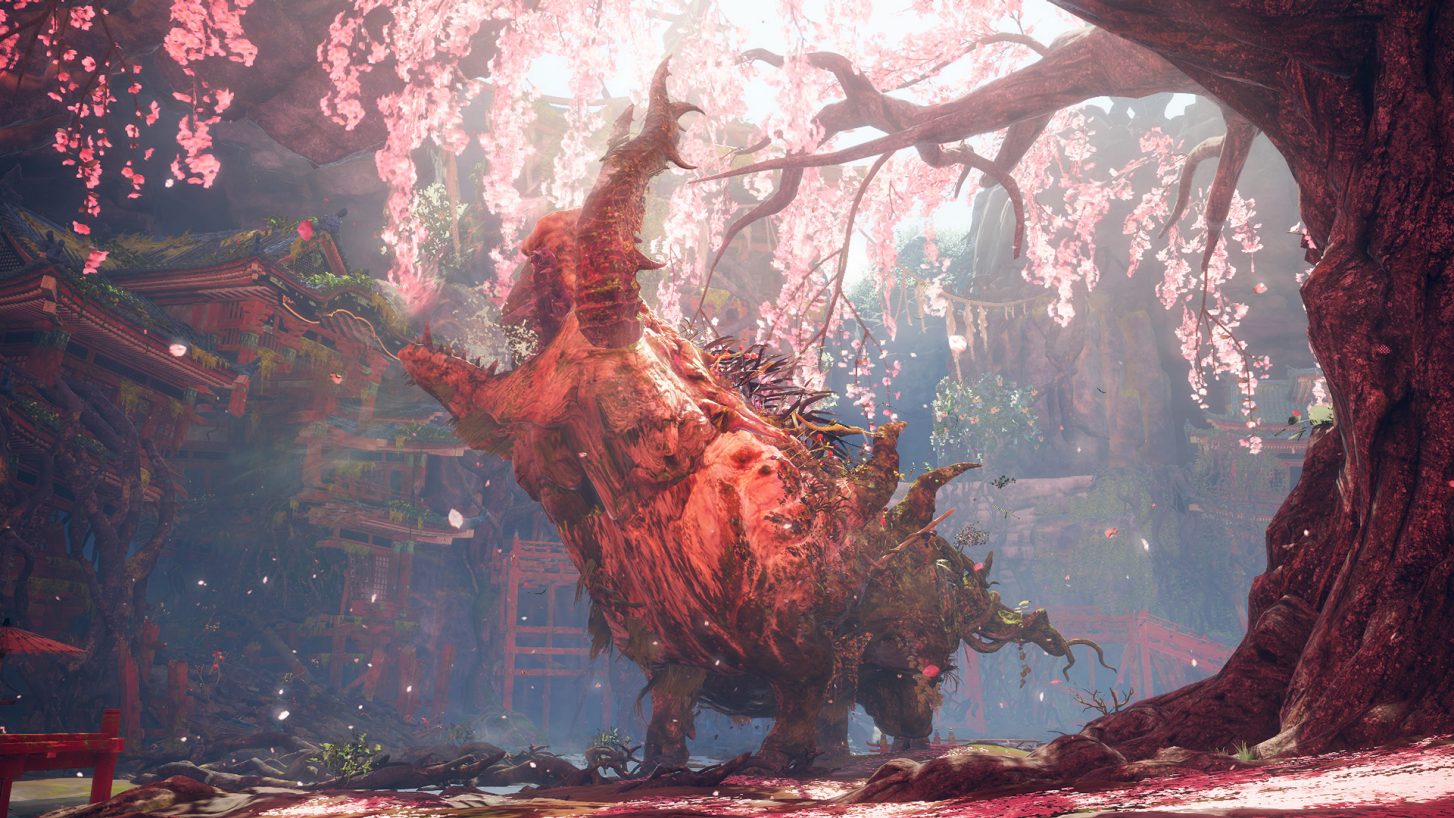 However, the hunter soon realizes that he can combine these building blocks to create even more powerful machines. One of such machines is the bulwark, which blocks the path of an enemy, providing your character with a strategic advantage. The constructed items remain permanent until they are destroyed by the Kemono.
In addition to building items to assist in combat, the player character can also build Karakuri to aid in his travels. Building Karakuri consumes thread, which the protagonist can acquire by simply attacking enemies.
As the protagonist continues on his journey, he will unlock new weapons and armor, allowing him to take on even more challenging Kemono. The team estimates that players can complete the game's story campaign in about 30 hours, and your character can choose to hunt solo in a single-player format or with the help of two other players i  a multiplayer mode.
Your monster-hunter faces many challenges and obstacles, but with his resourcefulness, weapons and unrelenting tenacity, he presses on, determined to complete his mission and become a legendary hunter in the world of Azuma.
Wild Hearts Background and Development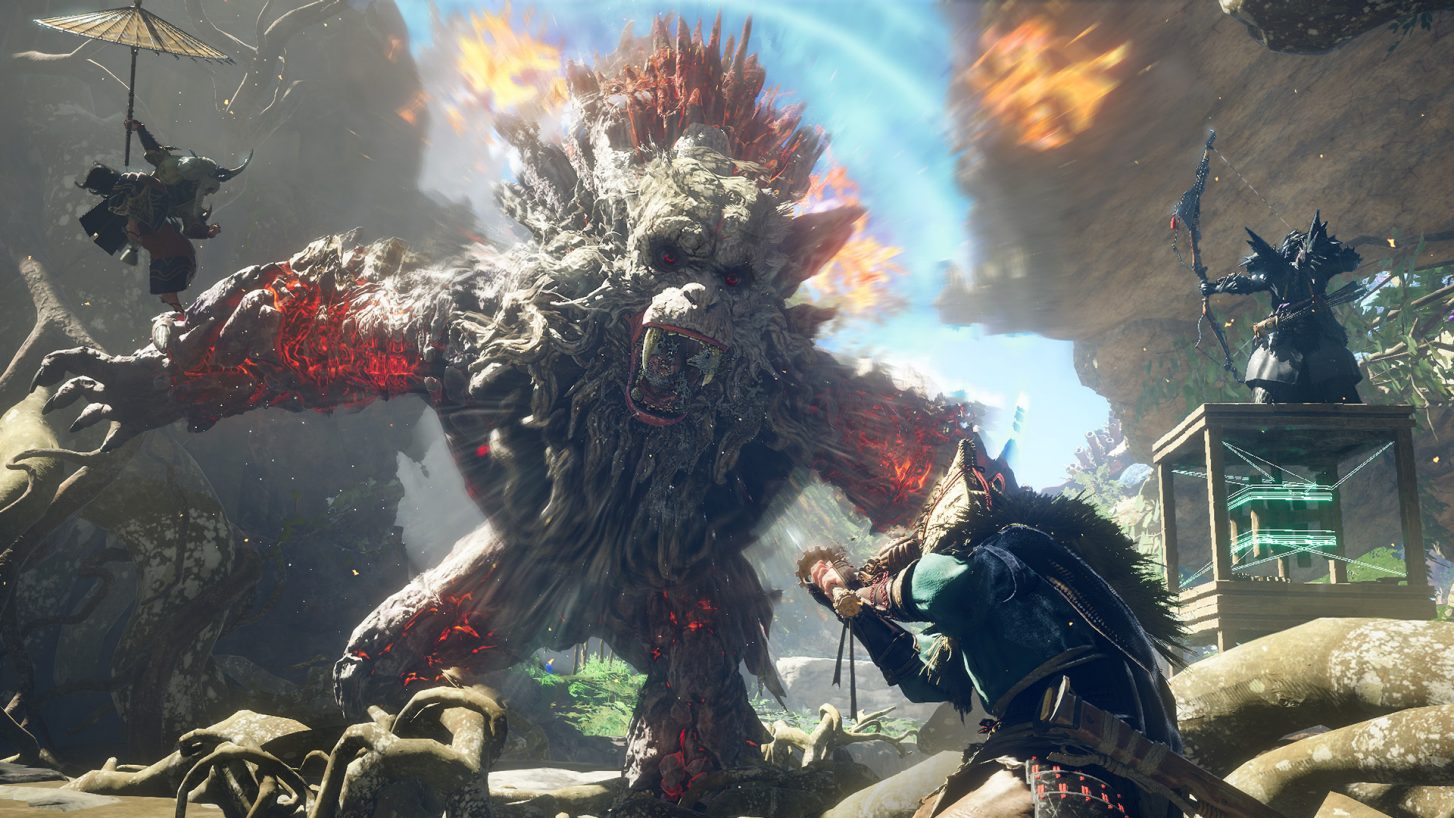 Wild Hearts is an RPG game developed by Japanese developer Omega Force and was created with the aim of introducing a modern Japanese monster-hunting experience to the gaming world. 
Development started in 2018, drawing on the team's experience from their previous work on the Toukiden series. 
To differentiate itself from other monster-hunting games, Wild Hearts introduced the concept of Kemono, creatures described as a fusion of nature and animals, and the building mechanic of Karakuri, which supplements the game's melee combat. 
The game world is inspired by feudal Japan and features four biomes, each based on one of the four seasons.
The game's director, Kotaro Hirata, stated that the team aimed to make Wild Hearts a pillar franchise for Omega Force, alongside their successful Dynasty Warriors series. 
The game was announced as a partnership between Omega Force and Electronic Arts under EA's – EA Originals label on September 23, 2022. Wild Hearts is set for release on February 17, 2023, for PlayStation 5, Windows, and Xbox Series X/S, and will feature cross-platform play.
Join the hunt in Wild Hearts, which is set to be released on February 17, 2023! Be the hunter in the mystical world of Azuma and embark on a quest to take down the massive creatures known as Kemono. Use the Karakuri mechanic to build powerful machines, weapons, and tools to aid in your battles. On your way to becoming a legendary hunter, you can choose from a variety of platforms to get the DLC including on:
Epic game and Steam  with the Wild Hearts (Standard Edition) available for $69.99 while the Wild Hearts (Karakuri Edition) is available for $89.99 on pre-order today.