Unlock the ancient secret that holds the key to saving the wizarding world from the forces that threaten to tear it apart. Become the student destined for greatness.
Join me on a thrilling journey to the renowned Hogwarts School of Witchcraft and Wizardry, a place steeped in rich history and shrouded in mystery. 
Prepare to wander the secret passageways of the old school of wizardry and explore the enchanted dungeons, where you may encounter mysterious spirits and supernatural beings. 
The moving staircases and mystical atmosphere of the castle only add to the magic of this iconic institution. 
Immerse yourself in feasts fit for royalty and don the traditional robes of a wizard as a student of the special school of wizardry of the Harry Potter fame, but at a time long before the Harry Potter adventures in the highly anticipated "Hogwarts Legacy."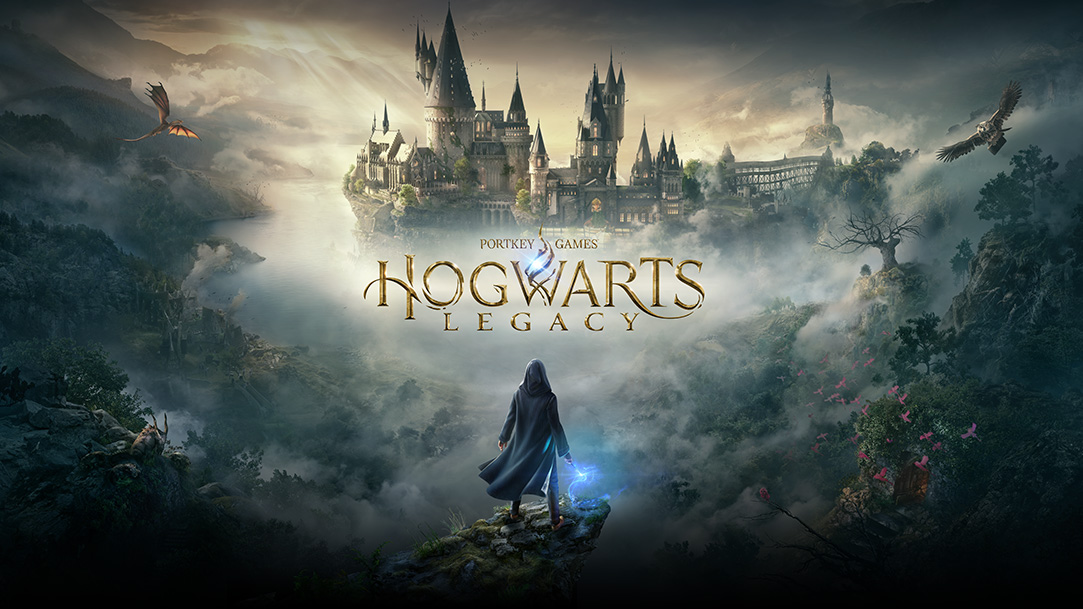 Get ready to experience a world of wonder and excitement that is both intriguing and a little bit frightening.
As a student at Hogwarts School of Witchcraft and Wizardry, players will embark on a journey through both familiar and new locations, where they will discover magical creatures, customize their character, and master spell casting. Players will also have the ability to craft potions, upgrade their talents, and ultimately become the wizards they aspire to be. The game will also feature an engaging storyline where players must make allies, battle dark wizards, and decide the fate of the wizarding world.
A Peek Into Hogwarts Legacy Gameplay
In Hogwarts Legacy, players will immerse themselves in the wizarding world as they attend classes and explore iconic locations at Hogwarts School of Witchcraft and Wizardry. During character creation, players will be able to choose their appearance, house, and gender while customizing their character's voice, body type, and accessories will also be allowed.
As you progress through the game and advance through levels, you will unlock various spells, talents, and abilities. Through in-game challenges, such as; combat, quests, and exploration, players will be able to develop their own special combat style and master the art of casting spells, brewing potions, and taming magical creatures.
Gamers will also be able to interact with non-player characters and establish relationships that will evolve into companionships, offering unique dialogue options and expanding their abilities as they journey through the game. 
The interior and exterior of the castle will change with the season, and players will have the ability to modify the Room of Requirement as they level up. 
With a rich, magical world filled with creatures, spells, and secrets waiting to be discovered, Hogwarts Legacy offers a truly captivating experience for fans of the wizarding world.
Hogwarts Legacy will be an Immersive, Addictive Game
Hogwarts Legacy is a game that offers players the ultimate fantasy experience. With a large number of activities available, players can create their own character, embark on quests to advance the story, upgrade their gear through loot and classes, participate in side missions, brew potions, customize their Room of Requirement, care for Fantastic Beasts, and explore the expansive Hogwarts castle and surrounding areas. 
Despite the wealth of activities, even after 10 hours of gameplay, players are more than likely to still feel like they have only just begun to grasp the game's various mechanics.
To promote the game, a 20-minute ASMR video was created, showcasing a peaceful spring night in the game's world. 
The video features locations such as Hogwarts castle and Hogsmeade village, accompanied by ambient sounds of rain. The video provides a stark contrast to the previously released action-packed game trailers and teasers, but has received positive reactions from viewers who appreciate this type of promotional content.
Hogwarts Legacy Set for Release In February
"Hogwarts Legacy,"  the highly anticipated action role-playing game developed by Avalanche Software and published by Warner Bros. Games under its Portkey Games label, is set to be released on February 10, 2023, for a variety of platforms including PlayStation 4, PlayStation 5, Windows, Xbox One, and Xbox Series X/S. The game is set in the wizarding world, as introduced in the beloved Harry Potter novels, and takes place in the 1800s.
Minimum System Requirement to Play Hogwarts Legacy on PC
Gamers can enjoy playing Hogwarts Legacy upon its release by having this minimum system requirement for their PC.
OS: Windows 10 (64-bit)

Processor: AMD Ryzen 5 1400 (3.2 GHz) or Intel Core i5-6600 (3.3 GHz) 

Memory: 16 GB RAM

Graphics: AMD Radeon RX 470 4GB or NVIDIA GeForce GTX 960 4GB  

DirectX: Version 12

Storage: 85 GB of available space
In addition, your system should be HDD supported, but SSD preferred with 720p/30 fps and Low Quality Settings.
Our recommended system requirement is as follows: 
OS: Windows 10 (64-bit)

Processor: AMD Ryzen 5 3600 (3.6 GHz) or Intel Core i7-8700 (3.2 GHz) 

Memory: 16 GB RAM

Graphics: Intel Arc A770, AMD Radeon RX 5700 XT or NVIDIA GeForce 1080 Ti 

DirectX: Version 12

Storage: 85 GB available space

We recommend SSD, 1080p/60 fps, and High Quality Setting.
Discover the best Harry Potter-style gaming experience yet with Hogwarts Legacy! With a massive open world to explore, character creation options, quests, classes, spell-casting, potion brewing, terrifying beasts, and much more. This game seems destined to offer gamers endless hours of adventure. 
Don't miss out on the chance to immerse yourself in the magical world of Hogwarts and see why it's worth the wait. Experience the magic by placing a pre-order on any of the platforms today. Hogwarts Legacy is priced at between $59.99 and $69.99 for the DLC Standard Edition and Deluxe Edition respectively.