Choose Your House and Wield Both Blade and Magic.
Mahokenshi is a captivating game that will take you on a thrilling adventure of sword, magic, and strategy. Developed by Game Source Studio and published by Iceberg Interactive on January 24, 2023. Mahokenshi's storyline is set on the floating Celestial Islands, where you have to wield both blades and magic to protect the Islands from powerful opponents who seek to corrupt them.
STORYLINE: Mahokenshi A Battle for the Celestial Islands
Mahokenshi is a game that puts players in the shoes of a hero who is responsible for safeguarding the Celestial Islands from corruptive forces. The game's story takes place on a group of floating Islands, and players must defeat powerful enemies and complete missions while also building their card decks. 
The game is divided into four different houses: Sapphire, Topaz, Ruby, and Jade, each of which possesses its own unique elemental spirit that offers players the ability to create various playstyles.
GAMEPLAY: Build your Deck, Strategize and Plan your Actions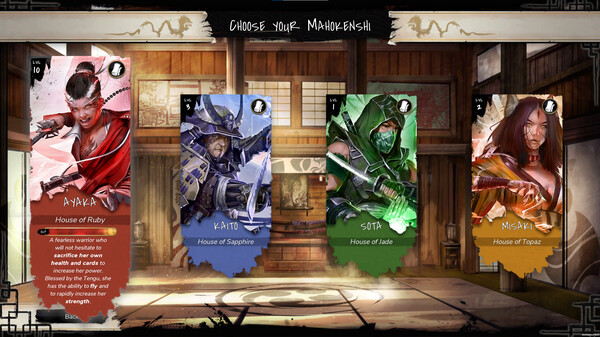 Mahokenshi offers a unique and exciting gameplay experience by seamlessly blending the elements of card games and RPGs. The game features over 200 stunningly illustrated cards that players can discover and utilize in building and evolving their card deck as they progress through the video game. 
Starting with a basic set of cards, players can strategically choose how to build their deck by defeating foes, uncovering treasures, and exploring remote locations. Each terrain offers distinct advantages, therefore players need to carefully plan their actions with their surroundings in mind. With every mission, players can evolve their playstyle and strategy while leveraging the strengths of their samurai house to create powerful and effective combos.
WEAPON: Wield both a Blade and Magic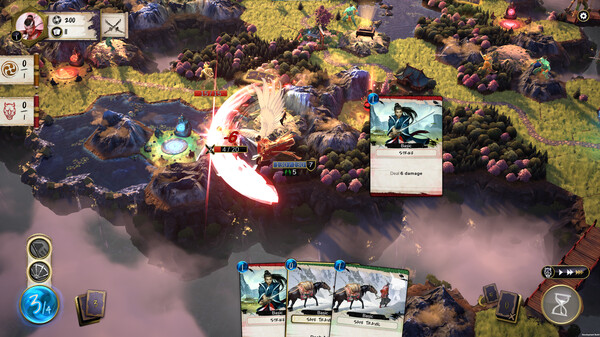 Mahokenshi's gameplay is a combination of swordplay and magic. As a player, you have to wield both blades and magic to defeat your foes and complete missions. The game's combat system allows you to perform magical maneuvers, fiery attacks, strong defensive moves, and swift counterattacks. The battles are brought to life with fully animated characters that perform their attacks and moves with stunning graphics.
Mahokenshi Release Date and Platform Information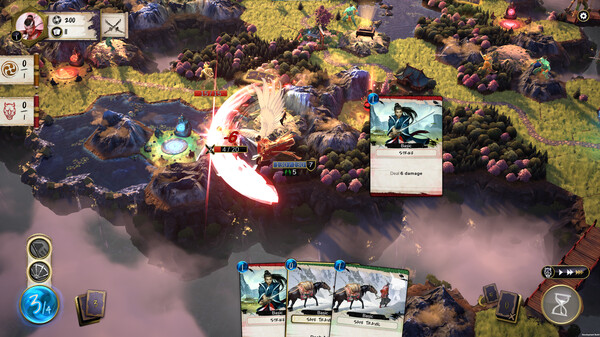 Mahokenshi was released on January 24, 2023, and is available on Steam for Windows PC. You can buy Mahokenshi for $24.99 while the soundtrack goes for $5.99 today.
Mahokenshi is an excellent game that offers a unique gaming experience. The game's captivating storyline, beautiful graphics, and engaging gameplay make it a must-play for fans of card games and RPGs. 
With over 200 beautifully illustrated cards to discover, Mahokenshi offers endless possibilities for players to build and evolve their card decks. The game's turn-based tactics, strategy and RPG combat mechanics with a perfect blend of both swordplay and magic make it a worthwhile experience. Furthermore, the fully animated in-game characters bring the battles to life with stunning visuals, graphics, and sound.
Mahokenshi is a game that is definitely worth playing. Whether you're a fan of card games, RPGs, or both, Mahokenshi has something to offer for everyone. The game's captivating storyline, engaging gameplay, and stunning graphics make it a must-play for any gaming enthusiast.