Upgrade Your Gaming Experience: GoldenEye 007 is now available on Nintendo Switch and Xbox with Enhanced Features.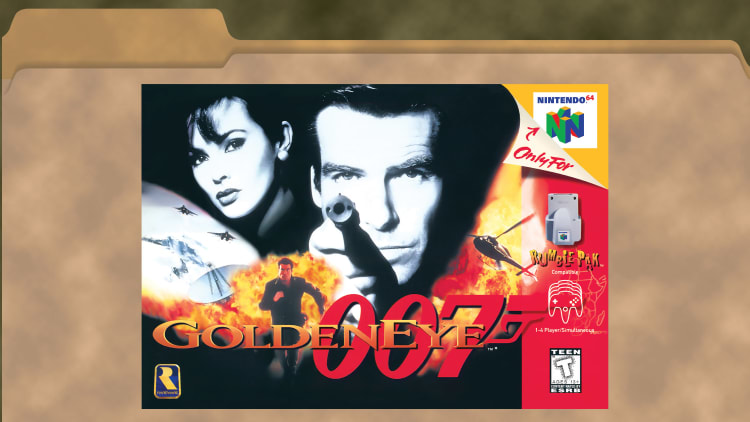 GoldenEye 007 Now On Switch
You have honed your skills as a top intelligence agent and a seasoned special forces operative, armed with state-of-the-art gadgets to counter any adversary threatening the stability of England and capture notorious international criminals threatening the rest of the free world. 
As a MI6 agent, this is a dire situation, with the stakes increasing with each passing moment. You must bring your absolute best to this mission, as you are given full clearance to unleash your full potential as a licensed (to kill) spy.
Get ready for an adrenaline-fueled adventure where your training and expertise will be put to the ultimate test as you become an unstoppable force of nature in the fight against evil.
GoldenEye 007 is a highly revered first-person shooter game that first graced the gaming world on the Nintendo 64 platform in 1997. The game has since undergone a remastered makeover, and has been re-released on various modern consoles, including Xbox, with updated graphics and additional features.
Fans of the James Bond movie franchise and game would be glad to hear that Pierce Brosnan's first Bond movie cum game is now accessible on the Nintendo Switch system as part of the Nintendo 64 library. 
To play GoldenEye 007, one must have a Nintendo Switch Online + Expansion Pack membership. This membership grants you access to an extensive library of classic Nintendo 64 games, including the much loved GoldenEye 007.
In the game, players take on the role of legendary secret agent and super spy, James Bond and embark on a covert mission to prevent the activation of the GoldenEye weapon satellite, a threat to global security. 
Throughout the game, players will journey to various locations around the world, from underground bases to dense jungles, and must use their skills and gadgets to complete objectives and take out enemies. The success of the mission rests solely in the hands of gamers, making for an intense and adrenaline-fueled adventure.
Switch Online + Expansion Pack Membership Grants Access to Nintendo 64 Library
In addition to the single-player campaign, GoldenEye 007 also offers a four-player multiplayer mode, where you can compete against your friends in various spy-vs-spy challenges. Whether you're playing locally or online, the multiplayer mode adds a whole new level of excitement to the game and offers endless hours of fun.
With a Nintendo Switch Online + Expansion Pack membership, you'll have access to an even larger library of classic Nintendo 64 games, including GoldenEye 007, Mario Kart 8 Deluxe: Booster Course Pass Wave 3, Mario Party, Mario Party 2, and lots more. 
This membership will give you the opportunity to relive your childhood memories and experience the nostalgia of playing classic games on modern consoles.
In conclusion, GoldenEye 007 is an exciting and action-packed game that offers a unique gaming experience for players of all ages. With its captivating single-player campaign and exciting multiplayer mode, this game is sure to provide hours of entertainment and is definitely worth checking out. So upgrade your gaming experience today with GoldenEye 007 on the Nintendo Switch and Xbox!