Get ready to immerse yourself in an action-packed adventure that requires both strategic thinking and quick reflexes.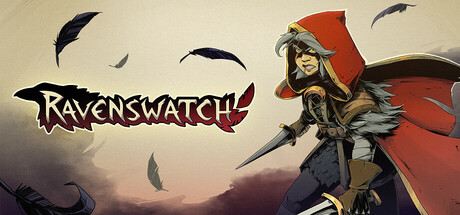 Are you ready to enter a world filled with danger, darkness, and ancient folklore? Then get ready for Ravenswatch, the new top-down roguelike action Indie game developed by Passtech Games and published by Nacon.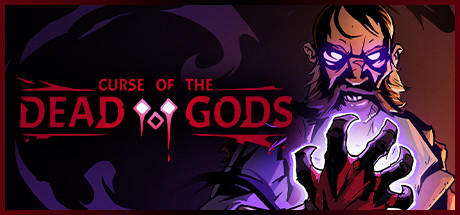 After the success of Curse of the Dead Gods released on February 23, 2021, Passtech is back with a new game that promises to deliver intense real-time combat, deep gameplay, and high replay value.
Be the Hero of Reverie In Ravenswatch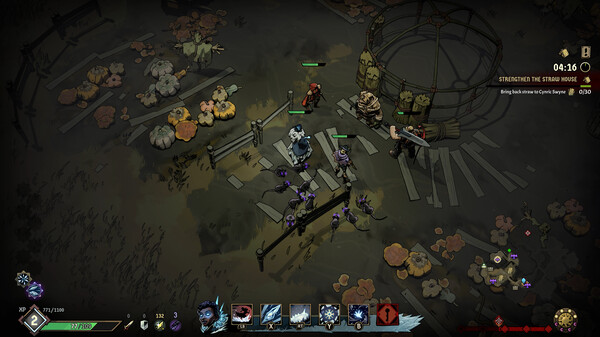 In Ravenswatch, you play as a hero tasked with banishing the Nightmares from the realm of Reverie. These dark creatures are spreading throughout the land, and corrupting everything in their path. To defeat them, you must hone your skills and find the strength to take them down using unique hero abilities inspired by characters from old folk tales and legends.
Ravenswatch Gameplay has A High Replay Value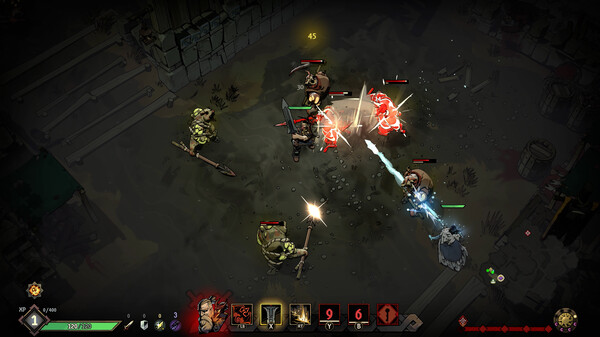 The gameplay of Ravenswatch is dynamic and challenging. To reach the final chapter and banish the Nightmares for good, you'll need a strong build, focus, and excellent teamwork. Increase your fighting power by battling through hordes of enemies and bosses, then face the final level when you're ready… or when you have no other choice.
But what makes Ravenswatch truly special is its world-building. The world of Reverie is built on old folk tales and legends from all over the world. The most well-known stories, including the three little pigs, Norse mythology, and One Thousand and One Nights, are retold in a dark fantasy setting for Ravenswatch, adding to the setting's timeless appeal.
And the high replay value of Ravenswatch means that no two playthroughs will ever be the same. With randomly generated maps, new activities, and new enemies to encounter on each run, you'll always have a fresh experience to explore. Play as different heroes with different abilities, make the most of the upgrades and items you find, and try to beat your high score with each playthrough.
The cel-shaded graphics of Ravenswatch give the game a unique and eye-catching look. The art style, combined with the dark-fantasy setting, creates a world that is both beautiful and terrifying at the same time. The sound design is also impressive, with haunting music and sound effects that add to the overall atmosphere of the game.
Ravenswatch Offers Single and Co-op Gameplay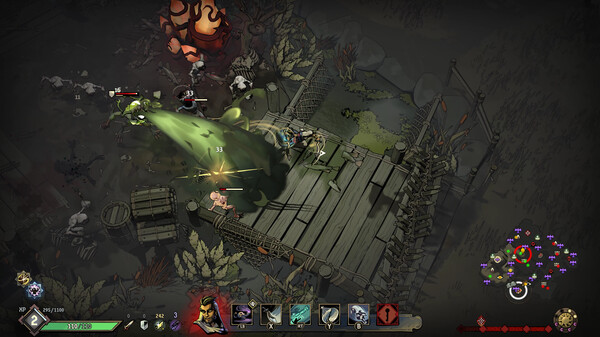 Ravenswatch supports single-player and cooperative play for up to four players. Team up with your friends to take on the Nightmares and explore the world of Reverie as a collective group. With the option to play with others, Ravenswatch becomes a social experience that you and your friends can enjoy together.
Overall, Ravenswatch looks to be an exciting addition to the roguelike genre. With its unique world-building, dynamic gameplay, and high replay value, it promises to keep players engaged and entertained for hours on end. So sharpen your sword, prepare your spells, and get ready to banish the Nightmares from the realm of Reverie in Ravenswatch. Ravenswatch will be coming soon on Steam while it is expected that the game would also be accessible across multiple consoles including Nintendo Switch, PlayStation 5 and Xbox Series X/S.