Simulation games have come a long way since SimCity back in the late 1980s with advancements in technology helping developers to create simulation games that are ultra-realistic, seamless, addictive and definitely a whole lot more fun to play. This brings us to our top 3 simulation games to play in 2023 and making a grand entrance at number 3 is "WWE 2k22".
WWE 2K22 – New Characters, Wrestling Attires and Arenas On Show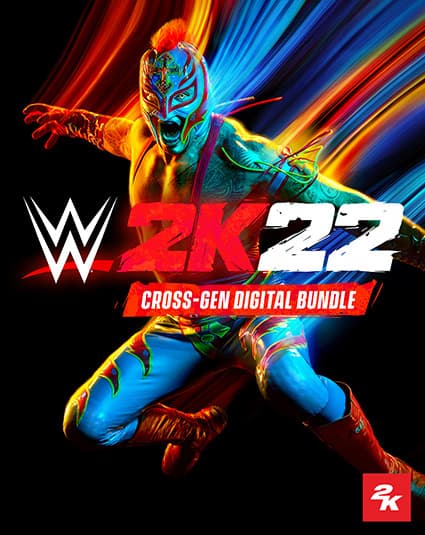 WWE 2K22 is a 2022 single and multiplayer professional wrestling sports video game developed by Visual Concepts and published by 2K Sports.
It is the twenty-second overall installment of the video game series based on WWE, but the ninth game under the WWE 2K banner, and the successor to 2019's WWE 2K20.
WWE 2K22 was released on March 11, 2022, for PlayStation 4, PlayStation 5, Windows, Xbox One, and Xbox Series X/S.
The 2K Showcase mode incorporates new features and updates. By progressing through, you will be able to unlock new characters, wrestling attires, and even arenas.
Community creations in the creation suite have cross-platform support for users who are signed in to a verified 2K account. Custom images can also be used in character select screens, which allows you to put your own photo(s) on screen.
WWE 2K22 is available for $69.99 on PlayStation 4 and 5, $59.99+ on Xbox and $59.99, $99.99, and $119.99 for WWE 2K22, WWE 2K22 Deluxe Edition, and WWE 2K22 nwo Edition on Steam respectively.
Grid Legends – More Racing Tracks and Vehicles with Customized Races Available
Grid legends is our second-top simulation game for you to play in 2023. This single and multiplayer racing video game is the brainchild of Codemasters and was published on February 25, 2022 by Electronic Arts for Microsoft Windows, PlayStation 4, PlayStation 5, Xbox One and Xbox Series X/S.
It is worth noting that Grid legends is the fifth instalment in the Grid franchise. The game contains over 130 tracks to race on, ranging from real-life circuits like "Brands Hatch", "Indianapolis Motor Speedway", "Suzuka International Racing Course" and the return of "Mount Panorama Circuit", to street circuits in various cities, such as; San Francisco, Paris, London, and Moscow.
The game features more than 100 vehicles, including touring cars, semi-trailer trucks, open-wheel cars, stadium trucks, drift cars, and even electric vehicles, to compete in arena ovals, on street circuits, or off-road tracks.
For the first time in the series, players have the ability to create their own races, including custom routes, obstacles, vehicle restrictions, and rules. If you love racing games, you shouldn't miss out on this one.
For $59.99 you can get your copy of Grid Legends across platforms including PS4 and PS5, and Xbox
Limited-time Special Discount Promo on Steam
Did you know you can get up to 80% OFF On Grid Legends when you get it on Steam on or before February 2, 2023.
Gran Turismo 7 Brings Back Multiple Features Including GT Simulation Mode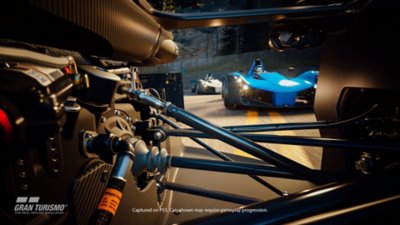 At number one on our list is yet another racing simulation game titled "Gran Turismo 7". This single and multiplayer video game developed by Polyphony Digital and published by Sony Interactive Entertainment is the eighth mainline installment in the Gran Turismo series.
Development plans on the game was announced back in June 11, 2020 at the PlayStation 5 reveal event, but it would take nearly two years for the video game to be officially released for both PlayStation 4 and PlayStation 5 on March 4, 2022 making Gran Turismo the first multi-console installment in the hugely successful series.
The single-player GT Simulation Mode campaign makes a dramatic return in Gran Turismo 7. Also making a grand return to this racing game are GT Auto, Driving School, Special Events, the  Tuning Parts Shop, Championships, the Used Cars dealership, traditional racing tracks and vehicles.
Gran Turismo 7 has stayed true to some features that made Gran Turismo Sport such a fun game to play; these include the Discover, Brandon Central, and the GT Sport Mode.
You advance on this game through the completion of objectives from the GT Cafe Menu Books. With each rank you complete, you unlock a variety of features including new cars, tracks and multiplayer mode.
There are several other features that make Gran Turismo 7 such a fascinating game to play like the weather and dynamic time effects that were a mainstay in both Gran Turismo 5 and 6.
If you are playing Gran Turismo 7 on PS5, you can take full advantage of the huge processing capabilities of the video game console including its DualSense controller support with reduced loading times, 3D spatial audio, real-time ray Tracing effects, adaptive triggers, and advanced haptic feedback.
What's more, Gran Turismo 7 on PS5 offers support for high dynamic range and runs at 60 frames per second, 4k resolution. It's no wonder that Gran Turismo 7 made it to the top of our short list of the best simulation games to try out in 2023. You can get your own copy of Gran Turismo 7 on PS4 and PS5 for $69.99.
So don't spend a beating minute thinking about what simulation games to play this year, you can start with these three top-class games today.