Travel Back in Time and Save the World from Alien Invasion.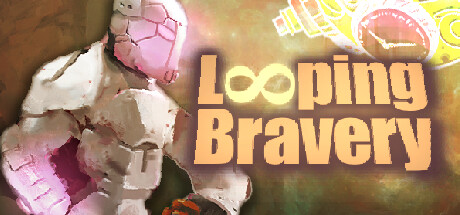 Are you ready to travel back in time and save the world from an alien invasion? Looping Bravery, the latest offering from Purisic Games, invites players to take on the role of a time traveler armed with a deck of cards and a mission to prevent an event known as "The Marking." This sci-fi deck building roguelike card battler video game promises exciting gameplay and a thrilling adventure as players fight against various groups in the past, uncover the long-lasting rivalry between the RED vs BLUE organizations, and ultimately, save our future.
Looping Bravery offers a Roguelike Deck Builder Card Game Gameplay
At the start of the game, players choose two weapons, one offensive and one defensive, to aid them on their journey. As players progress through the game, they earn antimatter, which can be used with the TMD (time manipulation device) to manipulate turns in combat. 
With over 240 unique weapon cards to choose from, players can craft their own playstyle and find a combination that works best for them. The game also offers over 30 items that bend the rules of the game, adding a layer of complexity and strategy to the gameplay.
One of the standout features of Looping Bravery is the ability to engage in conversations with enemies and gain various rewards at the end of each dialogue. However, players must be careful as some revelations may be too much to handle. 
Looping Bravery's roguelike nature means that each playthrough is different, with randomized events and encounters, ensuring that players are always on their toes. However, the game's simplistic and linear storyline may result in a lack of replay value and overall boredom for some players.
Stop an Alien Invasion by Preventing The Marking In Looping Bravery
The game's storyline centers around preventing an event known as "The Marking," which leads to an alien invasion and the end of humanity. Players take on the role of a time traveler who must go back in time and prevent this event from occurring.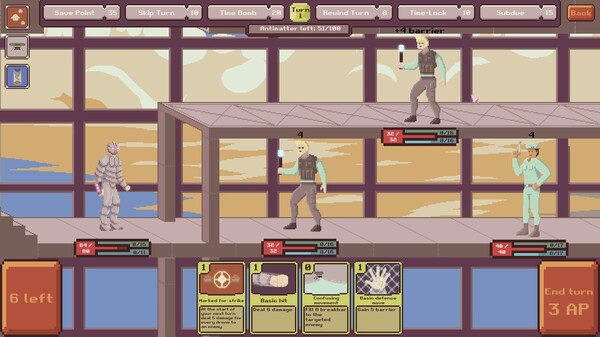 Along the way, players encounter various groups, including the RED and BLUE organizations, who are fighting for supremacy in the past. The game's story is intriguing, but unfortunately, its simplistic and linear nature falls short of what could have been a captivating feature.
Looping Bravery offers Retro-style Graphics with an Immersive Soundtrack
Looping Bravery's visuals and audio may not be its strongest point. The game's graphics are not on par with what gamers are accustomed to, and the audio lacks the immersive sound effects found in other games. However, the game's simple graphics and audio style may appeal to some players, especially those who enjoy retro-style games.
Release Date and Platforms
Looping Bravery was released on September 28, 2022, and is available on Steam. The game's unique blend of genres, including adventure, casual, indie, RPG, and strategy, makes it an exciting addition to any gamer's collection.
Overall, Looping Bravery offers an exciting adventure through time and space, with its sci-fi deck building roguelike card battler gameplay. While the game's storyline could have been more captivating, its randomized events and encounters ensure each playthrough is unique. 
With a variety of weapons, items, and rewards to unlock, the game offers a level of depth and strategy that will keep players engaged. 
Although the game's graphics and audio may not be its strongest points, its retro-style visuals and audio may appeal to some players. If you're a fan of deck building games or looking for a unique blend of genres, Looping Bravery is worth checking out.