Discover the thrill of playing Returnal on PC, complete with an impressive array of visual settings and adaptive control schemes.
Gamers, prepare to embark on an intense, action-packed journey with the latest release of Returnal on PC. The wait for this PlayStation-exclusive title to hit the PC platform may have been slightly longer than expected, but it was well worth it. 
This captivating blend of fast-paced third-person action and roguelite progression feels right at home on the new platform, and it unlocks new levels of performance that were not possible on PlayStation 5. 
With an array of visual settings, upscaling options, and a benchmark tool that sets the bar for performance fine-tuning, Returnal on PC is an experience you won't want to miss.
Get Immersed in the richly designed World of Returnal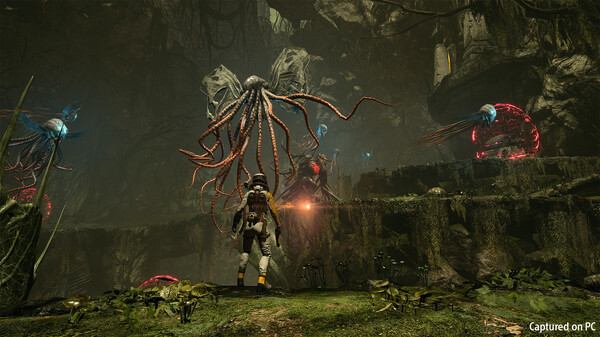 From the moment you start playing Returnal, you will be immersed in the game's richly designed world. Returnal features six distinct biomes, each with its own unique look and feel. The art direction is top-notch, with bright, neon particles and large, deadly projectiles that flood the environments and bathe them in a variety of colors. 
This all serves to accentuate the exhilarating, fast-paced gunplay, making it a pleasure to explore the intricately detailed environment and take down enemies.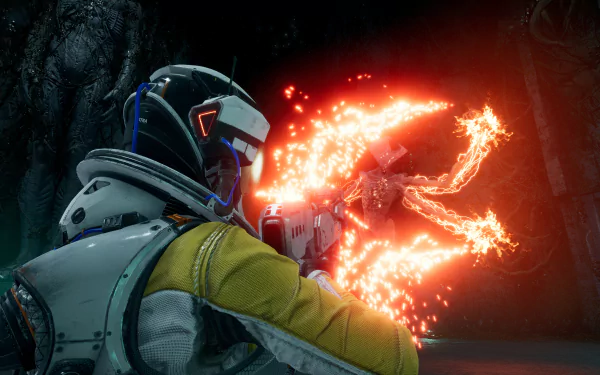 One of the things that makes Returnal such a standout game is the controller it was designed for, the DualSense – which can be hooked up to your PC to give you a truly enthralling action gameplay. 
By connecting a wired DualSense controller to your PC, you can replicate the PS5's control scheme, complete with the brilliant adaptive triggers that boost primary and secondary fire. Of course, the game is still perfectly playable with any other controller, with appropriate button mapping making the gameplay feel just as natural. 
But if you really want to take things up a notch, try playing with a mouse and keyboard. The responsiveness feels transformative, allowing you to zip around rooms and pull off deadly accurate shots but with less ease.
New abilities and items will surely get you addicted to Returnal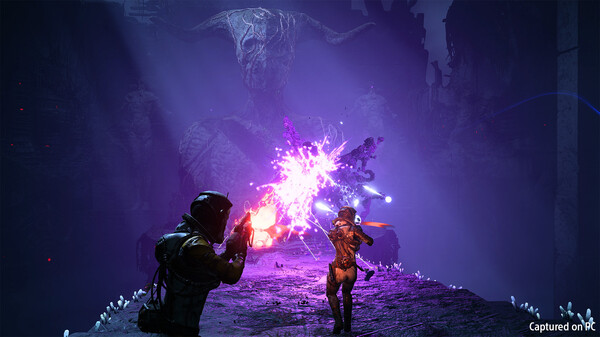 The game's roguelite progression system is a key aspect of its addictiveness. Each time you die, you start over from the beginning, but with new items and abilities that you've acquired in previous runs. This means that each time you play, you'll be able to progress a little further, explore new areas, and uncover more of the game's story. 
While this is a formula that has been successful in other games, Returnal executes it flawlessly. 
The random generation of the levels keeps the experience fresh, and the permanent unlocks give you a sense of progression even after numerous failed attempts.
Visual Setting, Upscaling and Benchmark Tool make Returnal PC Version a Delight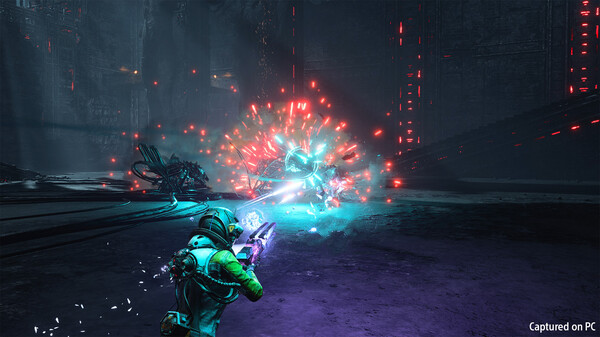 Another highlight of the PC version is the array of visual settings and upscaling options that are available. Players can customize everything from the field of view to the resolution, and the game also supports ultra-wide monitors. This level of customization ensures that Returnal will look and run its best on any PC setup.
Perhaps one of the most impressive aspects of the PC version is the benchmark tool. It sets the bar for performance fine-tuning, allowing players to adjust their graphics settings to achieve the perfect balance of visual quality and performance. It's a feature that is sorely lacking in many other games, and it's a testament to the level of care and attention to detail that has gone into the PC version of Returnal.
Returnal on PC is a technical showpiece that will captivate and engage you from start to finish. Its blend of fast-paced action, roguelite progression, and impressive visuals make it a must-play for any gamer. Whether you play with a controller or mouse and keyboard, you'll find that the game feels fantastic on PC. So don't wait any longer, dive in and experience the thrill of Returnal for yourself. This action roguelike and bullet hell game was developed by Housemarque and Climax Studios while PlayStation PC LLC published it on Steam for Windows PC on February 16, 2023. You can buy Returnal for $59.99 today.