Farm and Hunt, Learn to Trade, Build New Facilities, and Enjoy Idyllic Country Life in this Small Paradise.
Welcome to the world of Immortal Life, where you'll embark on a journey of spiritual growth and community building. Developed by YiFang Studio and published by 2P Games, this single-player management game takes you on a beautiful adventure in a stunning valley, full of secrets and wonder.
Immortal Life An Agriculture, Crafting and Farming Simulation Game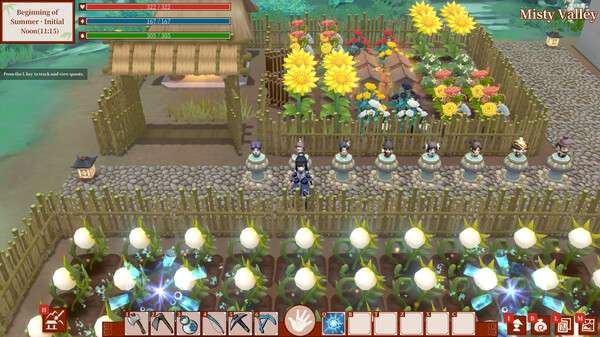 As a member of a cultivation sect, you've fled the destruction of your community and stumbled upon a new home in the valley, where a young community welcomes you with open arms. It's up to you to help your new brothers and sisters make this settlement thrive and flourish into a prosperous village. The path to immortality is in your hands, as well as your heart.
Your main task is to take care of the crops, but as you progress, you'll find yourself helping others with different kinds of raw materials, hunting more food, or building new facilities. The more you help, the stronger your relationship with them becomes. As they open up to you, you'll get new items, missions, and skills. The valley itself is waiting for you to explore it, full of secrets to uncover and mysteries to solve.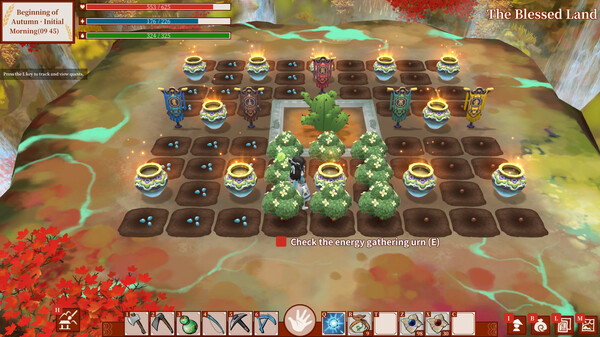 Strengthening your bonds with the whole community is as important as managing your village. Finding happiness in the present moment and enjoying the beauty of the valley will lead to your spiritual growth. Focus on every small step that leads you to your ultimate goal.
Build a home, find the Map and Maximize the Season In Immortal Life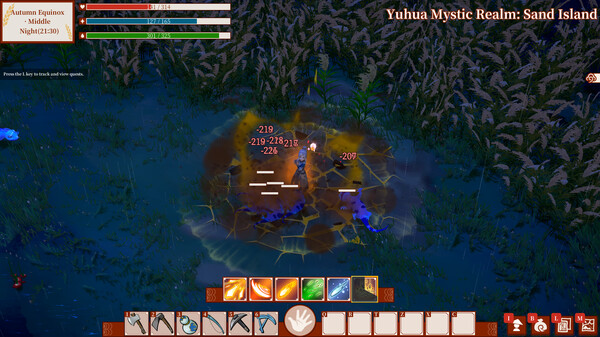 You'll need to help your brethren make your new home succeed by farming, hunting, learning to trade, building new facilities, and much more! You'll improve your relationship with other members of the community to unlock interesting new missions, abilities, and objects. You will discover the ins and outs of a massive map, a stunning valley sculpted in gorgeous 2.5D and split into four distinct regions. 
You'll experience life in the valley along the four seasons of the year (Spring, Summer, Autumn, and Winter), each of them with its own special crops and unique events. 
You'll choose freely how to spend your days in the valley, finding the right balance between reaching your goals as a cultivator and enjoying idyllic country life in this small paradise.
Enjoy the Chinese culture in Immortal Life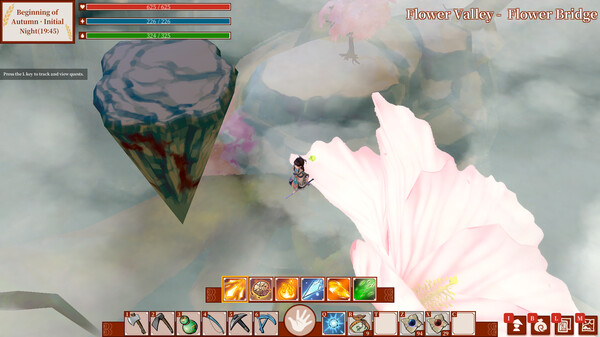 One of the best things about Immortal Life is that it allows you to live a long-term adventure to restore the status of a lost clan of soul cultivators and experience Chinese religion and folklore like never before. The game presents the mythology and culture of China in a beautiful and engaging way, immersing you in a world where ancient traditions and modern gameplay combine seamlessly.
Immortal Life is an incredible game that will take you on a spiritual journey of community building and personal growth. With its stunning graphics, engaging gameplay, and deep immersion in Chinese culture and mythology, this game is a must-play for anyone who loves management games and wants to experience something truly unique. 
Get ready to explore the valley, discover its secrets, and find your way to immortality in this small paradise. Immortal Life is available for $16.99 on Steam for Windows PC.