A replica of the famous character from Thomas & Friends series is now available in place of the Hogwarts express.
In the world of video gaming, the power of modding has never been more apparent. Modders have the ability to bring their wildest imaginations to life in games, transforming the already magical worlds into something even more incredible. And recently, one player of Hogwarts Legacy has done just that, modding-in the beloved children's character, Thomas The Tank Engine, to the already enchanting game.
Hogwarts Legacy Rakes-In $850m Profit in a Fortnight
Hogwarts Legacy, an action role-playing game based on the Harry Potter series written by British author J.K. Rowling, was released in February 10, 2023 for PS5, Xbox Series X/S, and Windows. Despite the game facing possible boycotts due to the controversy surrounding Rowling's comments on the transgender community, the game has been a huge success for Warner Bros. Games, the publisher, selling an impressive 12 million copies in just two weeks and earning $850 million in profit.
Modder Introduces Thomas The Tank Engine In Hogwarts Legacy
Although the game has only been out for a short time, players have already begun to introduce various mods, one of which includes Thomas The Tank Engine. The mod, called "The Hog-Thomas Express," replaces the iconic Hogwarts Express train in the game with Thomas, the popular steam engine from the Thomas & Friends series.
The modder, known as Pekempy, also plans to include a Thomas theme song in upcoming mods.
The trend of modding Thomas The Tank Engine into various video games has been consistent among gamers. For reasons that are unclear, players seem to enjoy seeing the iconic steam engine pop up in different virtual worlds. The trend first appeared in Elder Scrolls V: Skyrim and continues to entertain gamers today, with more mods featuring Thomas likely to appear in future game titles.
Still Room for Improve for Developers of Hogwarts Legacy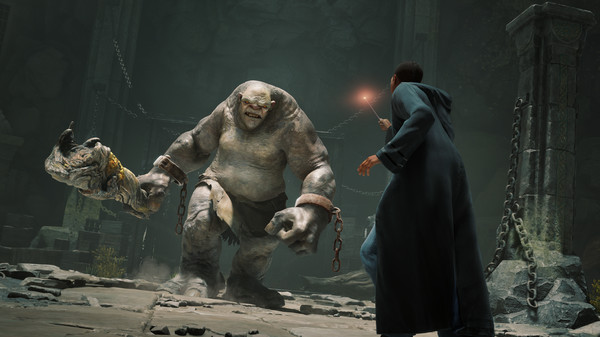 While Hogwarts Legacy has been a major success for Warner Bros. Games, the game is not without its flaws. Gamers who have played the game have praised its world-building and design, but have criticized the technical problems and side missions in the game. Avalanche Software, the developer of the game, will need to address these issues and support the game with more content in the future. Although a new sequel to the game is possible, players will continue to enjoy Hogwarts Legacy and will undoubtedly keep creating mods for the game.
The world of gaming continues to evolve and grow, with modding allowing players to expand their imaginations even further. And with the addition of Thomas The Tank Engine to Hogwarts Legacy, it seems that the possibilities are endless. Who knows what other beloved characters or worlds players will bring to life through the power of modding.