13th Gen Intel Core i9 HX Processor, GeForce RTX 4090, and graphics power density of up to 1.50 gPD.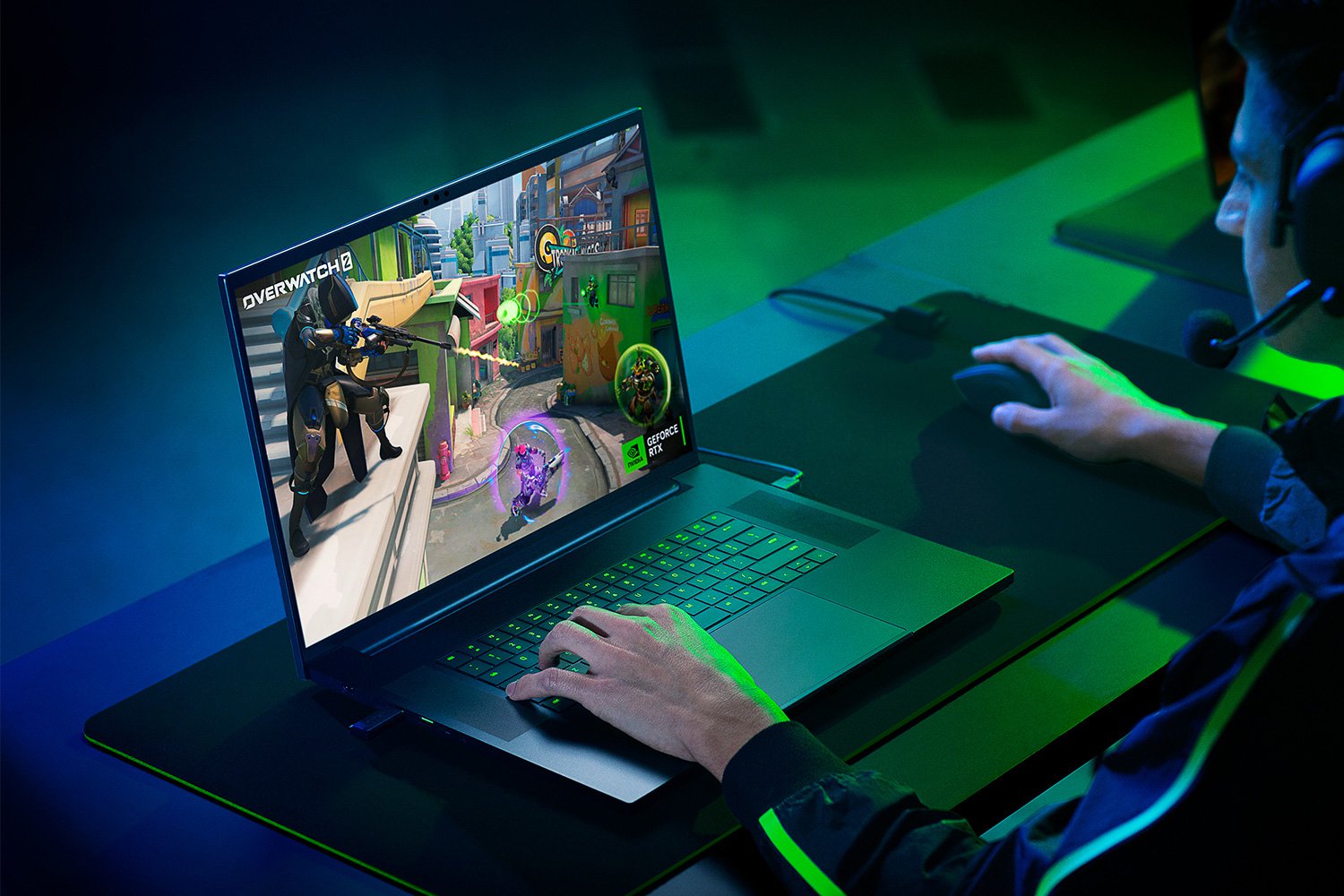 For anyone who is particular about their laptop specifications, finding the right device can be a daunting task. However, if you are like me and prefer a laptop with excellent graphics, speed, durability, and ample storage space—perfect for gaming—I am excited to share that I have discovered one.
Introducing Razer Blade 16 Laptops
Razer, the premier lifestyle brand for gamers, has unveiled the Razer Blade 16. This gaming laptop packs an unprecedented level of graphics power into a slim and NVIDIA ultra-portable 16-inch form factor. With its 13th Gen Intel Core i9 HX Processor, GeForce RTX 4090, and graphics power density of up to 1.50 gPD, this device delivers a significant performance boost, including AI-powered DLSS 3 and full ray tracing for a more realistic virtual world. Overall, the Razer Blade 16 is the ultimate gamers' laptop, and with it, you can experience the best of what gaming has to offer.
The Razer Blade 16 is a performance powerhouse, offering a 35% increase in graphics power per inch³ compared to other 16-inch gaming laptops. The Ada architecture enables realistic ray tracing, accurately simulating the behavior of light in the physical world. Equipped with RTX 40 Series Laptops and third-gen RT Cores, this laptop opens up new possibilities for immersive gaming and creation with highly detailed virtual environments.
Razer Blade 16 also offers NVIDIA Max-Q, a suite of AI-powered technologies that optimize laptops to deliver high performance in thin form factors. Max-Q comprises nine technologies, including Dynamic Boost, Battery Boost, Rapid Core Scaling, CPU Optimizer, WhisperMode, DLSS, Advanced Optimus, Resizable BAR, and Optimal Playable Settings. With these features, users can experience improved performance and extended battery life, while whisper-quiet fans enhance acoustics and enable more extended gameplay sessions.
Razer Blade 16 offers Dual-mode Mini LED Display
Additionally, the Razer Blade 16 is the first gaming laptop to feature a dual-mode mini-LED display, which enables high resolution and high refresh rates. It is available in two variants: UHD+ (120 Hz) and FHD+ (240 Hz) native resolutions. The high refresh rates ensure seamless gameplay, while the mini-LED display guarantees excellent contrast and brightness, making this gaming laptop perfect for both gamers and creators who require vibrant, color-rich displays.
Razer Blade 16 comes with NVIDIA Reflex Technology
The Razer Blade 16 is equipped with NVIDIA Reflex technology, designed to offer gamers the lowest possible latency and optimal responsiveness for a superior competitive edge. By optimizing and measuring system latency, Reflex provides quicker target acquisition, faster reaction times, and unparalleled precision in aim – for even the most intense competitive games.
The Razer Blade 16 is an ideal choice for creators with its NVIDIA Studio, a feature that they will appreciate. Equipped with dedicated hardware, the RTX 40 Series offers unparalleled laptop performance in 3D rendering, graphic design, and video editing. With RTX acceleration available in the leading creative apps, users can work on multiple projects seamlessly.
The Razer Blade 16 is a dream streaming device. With the NVIDIA Encoder (NVENC), GeForce RTX 40 Series ushers in a new era of high-quality broadcasting with AV1 encoding support. It also features NVIDIA Broadcast, an AI-powered home studio that transforms any room into a studio. With powerful AI effects like noise and room echo removal, virtual background, and more, creators can produce high-quality content from the comfort of their homes.
The NVIDIA Omniverse is a 3D design collaboration platform that comes with the Razer Blade 16. Built to accelerate workflows and unite apps and assets to bring ideas to life quickly, the NVIDIA Omniverse™ is part of the NVIDIA Studio suite of tools for creators. It enables users to connect their creative worlds to a universe of possibilities.
So what are you waiting for? Get your hands on the ultimate gaming and content creation machine, the Razer Blade 16, now available for purchase. Don't miss out on the opportunity to experience unparalleled graphics power, low latency, and cutting-edge technology in a sleek and portable design.