Join Yasna and her crew in a thrilling search for lost comrades on an unexplored planet.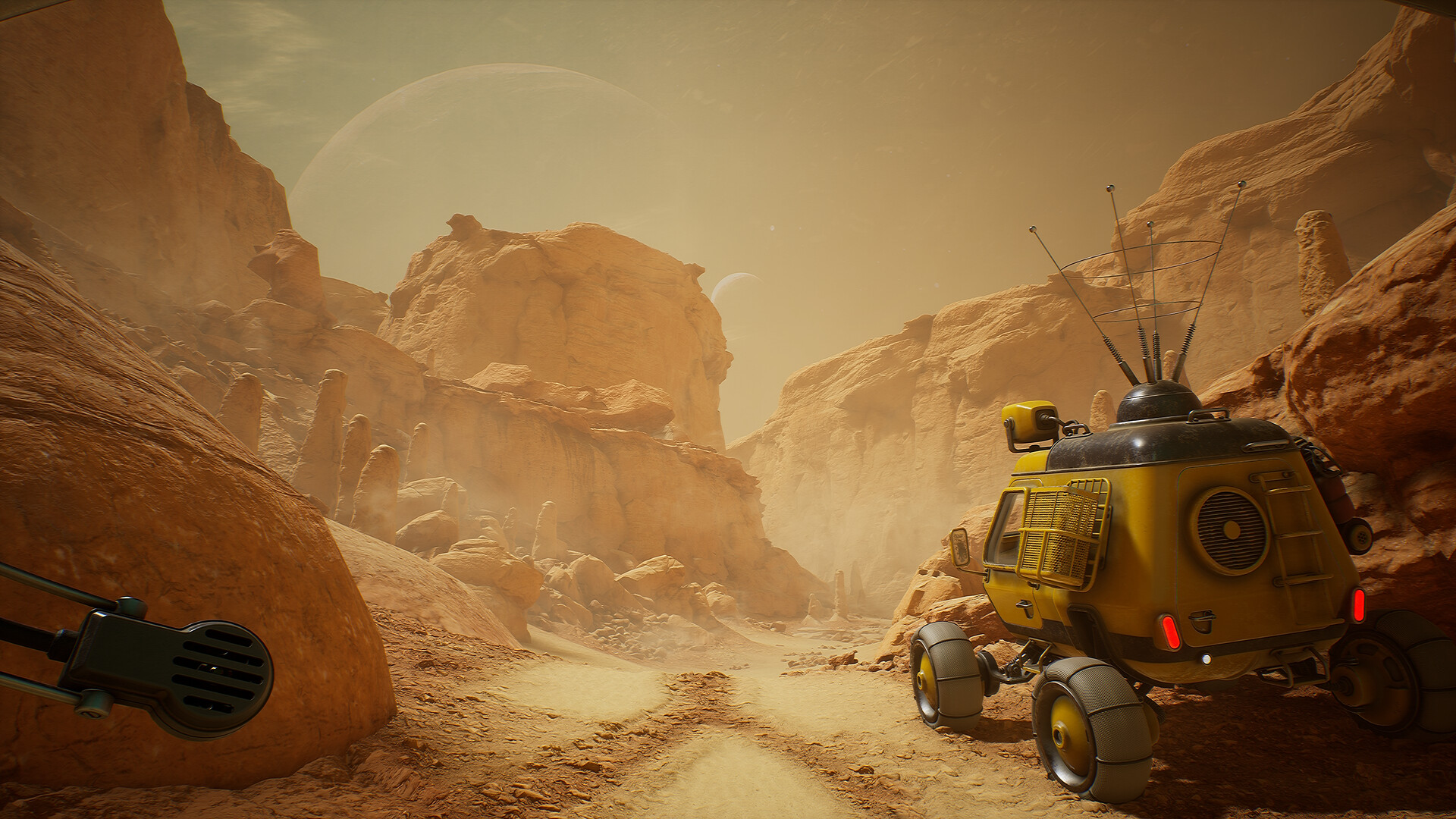 Get your spacesuits on and prepare for an adventure beyond your wildest dreams with "The Invincible," the upcoming action-adventure indie game from Starward Industries and 11 bit Studios. 
Set to release in 2023, this retro-futuristic game promises to take players on an intergalactic journey that explores the depths of space and uncovers mind-boggling scientific phenomena. With an immersive storyline, eerie landscapes, and realistic interactions with analogue technologies, "The Invincible" will challenge your wits and test your courage as you make decisions that can lead you closer to danger or unlock the secrets of the universe. Get ready to blast off and experience the excitement of space exploration like never before with "The Invincible."
Embark on a Cosmic Adventure in 'The Invincible' as Astrobiologist Yasna
Step into the shoes of Yasna, a sharp-witted astrobiologist who finds herself embroiled in a dangerous space race. Her mission leads her and her crew to the unexplored planet of Regis III, where they soon find themselves on a search and rescue mission for lost crewmates. As you follow the trail, every decision you make could bring you closer to danger.
As you explore the eerie landscapes of Regis III, you'll uncover mind-boggling scientific phenomena that will challenge your perceptions of the universe. But you won't be alone on your journey – your Astrogator will be there to guide you and offer his voice in the toughest of times.
Explore "The Invincible" a First-Person Retro-Future Video Game
But danger lurks around every corner on Regis III, and you'll have to decide whether to interact with the various creatures you encounter or just let them be. Will you make friends, forge alliances, or fight off enemies?
Get fully immersed in the  world of "The Invincible" by utilizing an array of tools, including the telemeter and tracker, and navigate the breathtaking terrain behind the wheel of a vehicle. Feel the authenticity of the past with the realistic interactions of classic, analog technology set within a retro-futuristic timeline.
"The Invincible" is a first-person retro-future video game based on the iconic novel of the same name by Polish author Stanisław Lem, known for his hard science fiction. The game captures the spirit of exploratory optimism that was prevalent in the 1950s, and the latest trailer presented at Fan Fest is a testament to that.
Embark on an Epic Journey of Interstellar Travel
With its captivating storyline and stunning visuals, "The Invincible" is a game that is sure to take you on an adventure like no other. You'll be forced to rethink humanity's ambitions and biases as you encounter unexpected challenges and discover interstellar travel and fragments of what's lost and what could be gained.
But be warned – every decision you make will have consequences, and you'll have to be prepared to face the brutal simplicity and brilliance of evolution.
Don't miss out on the chance to embark on an unforgettable adventure through space and time with "The Invincible." Stay tuned and be one of the first to explore the mysteries of Regis III when the game is released in 2023. Get ready to discover the unknown and face the dangers of the cosmos head-on, but first enjoy The Invincible Trailer – Not Everything Everywhere Is For Us – to get a feel of what's to come.