Deliver Us Mars a Next Level Sequel to Deliver Us the Moon
Embark on an epic and unforgettable journey to the red planet where the mysteries of the universe await in this highly-anticipated sequel to Deliver Us the Moon. 
The fate of humanity hangs in the balance, but you have a chance to save the human race from certain extinction and your mission is to return home to Earth with the ark Colony ships and their revolutionary technology.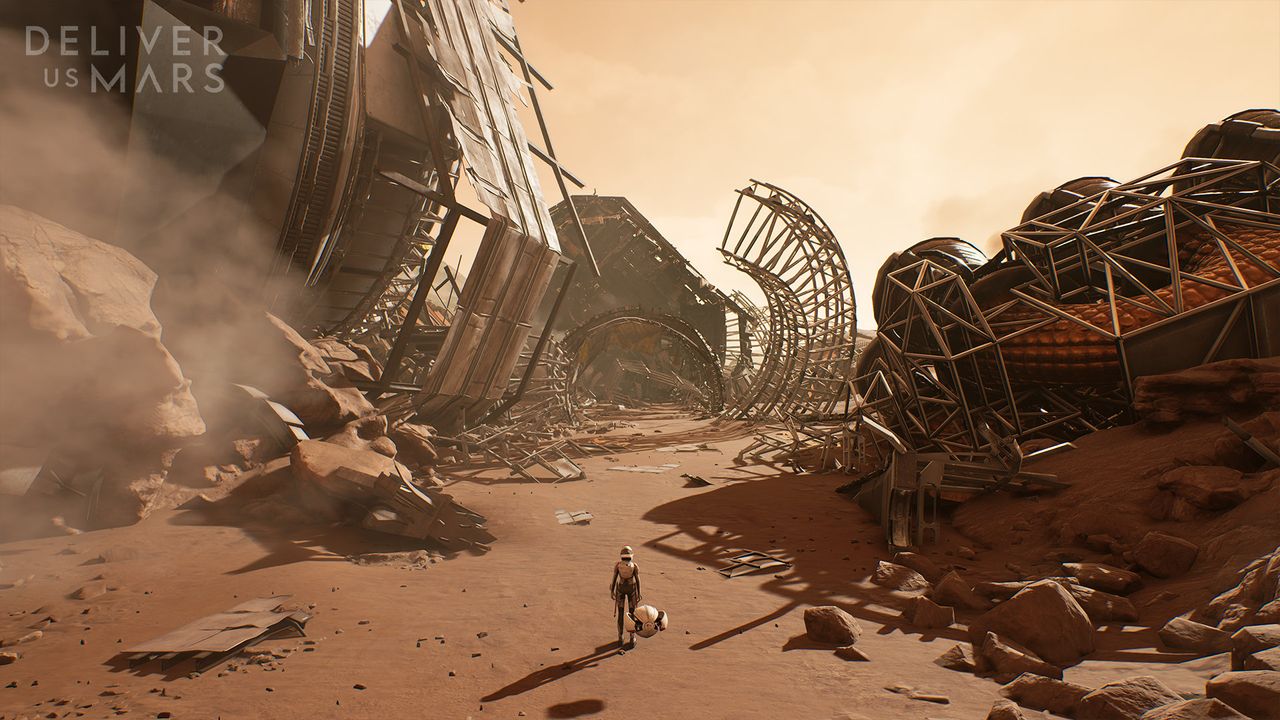 Deliver Us Mars - A New Adventure to Save Humanity
Developed by KeokeN Interactive and published by Frontier Foundry, Deliver Us Mars will transport you to the titular planet where you'll be tasked with delivering humanity once again. 
Taking place 10 years after the events of Deliver Us the Moon, gamers will play the role of Kathy Johansson and her team as they respond to a distress dispatch sent from Mars.
Building upon the gaming dynamics of Deliver Us the Moon – in Deliver Us Mars, gamers will be faced with a new set of complex puzzle-solving adventures, dangers, obstacles and challenging environments to explore in order to revive an abandoned colony and coordinate an entire launch sequence aboard the Zephyr shuttle.
Deliver Us Mars Powered by Unreal Engine
Deliver Us Mars offers gamers a narrative-driven survival, sci-fi atmospheric gaming adventure filled with loads of heart-thumping suspense, as you attempt to retrieve the ships belonging to the ARK colony  which the treacherous Outward had stolen.
The gameplay of Deliver Us Mars is amplified by the highly detailed environment setting and even the music score by renowned composer – Sander Van Zanten adds to the emotions of the game as it intrinsically captures the mood of every moment to thoroughly immerse gamers in the gameplay.
The out-of-this-world graphics, motion capture, real-time ray traced shadows as well as reflections in this video game are all stunning features provided by the game's Unreal Engine 4.
Deliver Us Mars Delivered As Promised
The developer KeokeN Interactive have truly delivered a stunning Sci-fi game as this latest entry looks authentic taking advantage of more powerful hardware and features like Ray Tracing, which means it will not be available as a port to the Nintendo Switch, but will be available on powerful ninth generation consoles like the PS5 and Xbox. 
Deliver Us Mars was published on February 2, 2023. You can get this game today on Xbox, PS5, and PC via Steam for $29.99.