Immerse Yourself in the Tension-Filled 2.5-Dimensional Battlefields of Dead Cide Club.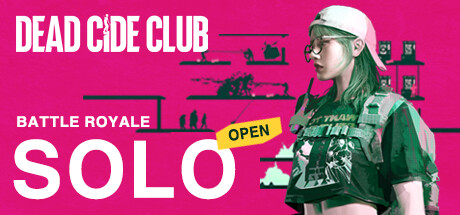 Prepare to immerse yourself in the world of Dead Cide Club, the latest sensation in the gaming industry! PressA has developed and published a thrilling side-scrolling shooter game that has taken the world by storm. Available on Steam for Windows PC and PlayStation 5, Dead Cide Club was released on February 28, 2023, and this PvP, Co-op game is sure to keep you on the edge of your seat.
Get ready to embark on an adventure filled with intense battles, an assortment of unique weaponry and a strategic approach to survival. Dead Cide Club provides players with the opportunity to face off against monsters and earn coins to obtain strong weapons and useful supplies. You must master your grappling hooks, movement, and surroundings to stay alive in this fast-paced world.
Earn Coins by Killing Enemies in Dead Cide Club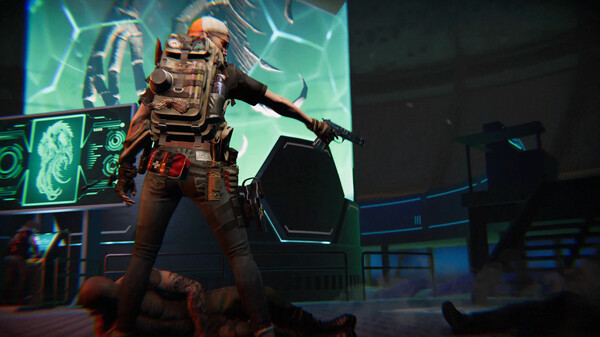 In Dead Cide Club, players are immersed in highly intense, fun battles with the use of a variety of exotic weapons, earning coins with each kill. Whenever you exterminate a monster you gain a coin reward that brings you closer to being able to afford a weapon upgrade. 
Apart from acquiring strong weapons, the coins can also be used as a medium of exchange in the purchase of useful supplies that will help you to survive until the end. But the gameplay is not just about shooting your enemies; it's about mastering your grappling hooks, movement, and surroundings. 
The 2.5-dimensional battlefields are filled with obstacles and challenges that require strategic use of grappling hooks and shielding to stay alive.
The game features seven cartels of Gangsters, Nerds, Prisoners, Agents, Psychopaths, Hipsters, and Soldiers, each with distinct personalities, storyline, weaponry, and perks that can be used strategically to survive on the battlefield. Choose one of the seven cartels, infamous crime syndicates recruiting new soldiers for their ranks, and get ready to face off against other players in fast-paced, brutal battles.
Dead Cide Club Battle Mode pushes You to the end of your Wit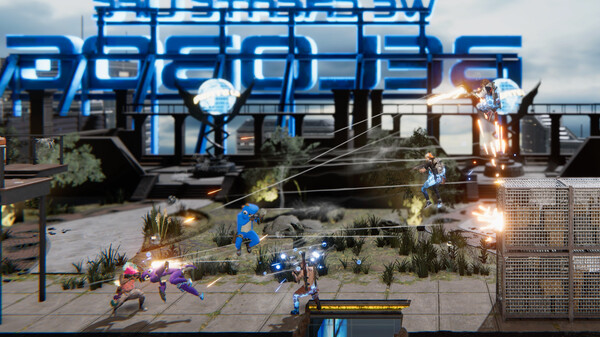 Dead Cide Club offers multiple battle modes to keep things interesting, including a special take on "God Mode". In the "Battle Royale Mode", players engage in solo or Co-op multiplayer battles for the coveted claim of the lone survivor. In "Horde and Domination Mode", strategic and cooperative play are integral to survival. The "God Mode" lets you customize your own death game's maps, rules, and rewards, adding a whole new level of excitement to the game's playability. 
But what sets Dead Cide Club apart from other shooter games is its unique blend of side-scrolling action and strategic gameplay. With a focus on mastering movement and grappling hooks, the video game requires players to think on their feet and stay one step ahead of their opponents.
Good Graphics, Detailed Environment makes Dead Cide Club Standout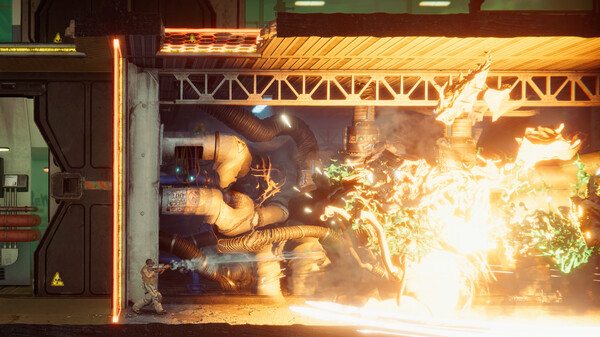 The graphics of Dead Cide Club are stunning, with vibrant colors and detailed environments that immerse you in a hyper-intense world. The launch trailer showcases the game's action-packed gameplay and exciting battle modes, making it clear that this game is not for the faint of heart.
To sum up, Dead Cide Club is an exciting new addition to the gaming world with a unique blend of side-scrolling action and well-thought out strategic gameplay. 
With seven distinct cartels to choose from and multiple battle modes, the game offers endless possibilities for players to explore. 
The game's focus on mastering movement and grappling hooks adds a whole new level of excitement to the gameplay. And with stunning graphics and an action-packed launch trailer, Dead Cide Club is a game that will keep you on the edge of your seat from start to finish. 
So join the battle and fight your way to the top of the DEAD CIDE CLUB on PS5 or Steam today!