Manage Your Own Zoo and Build the Greatest Attraction of All Time.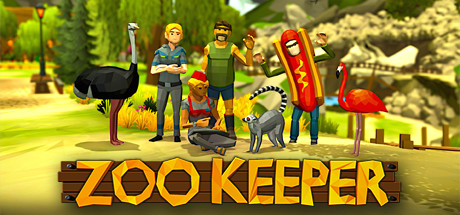 Are you ready to take on the challenge of managing your own zoo? Look no further than ZooKeeper, the latest simulation game developed by Pyramid Games and published by Gaming Factory and Ultimate Games S.A. 
This low poly game puts you in the driver's seat as a zoo owner, tasked with building and managing a successful zoo that will delight visitors and keep your animals happy and healthy.
Build a World-class Zoo In ZooKeeper
ZooKeeper is simple yet engaging – you are a zoo owner, and your goal is to create the most popular zoo in the region. To achieve this, you must manage every aspect of the zoo, from building animal enclosures to hiring employees and keeping your animals healthy.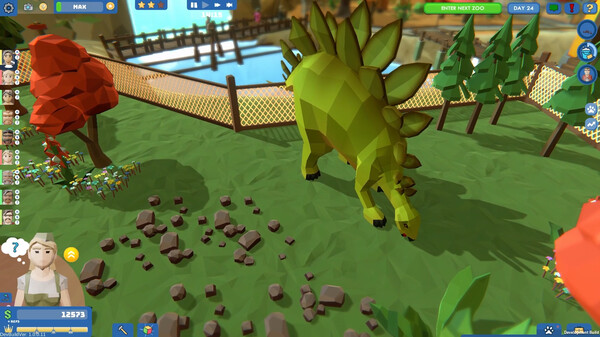 As you progress through the game, you can expand your zoo by adding new biomes and even bringing back long-extinct reptile species.
A Dynamic, Addictive Gameplay awaits You In ZooKeeper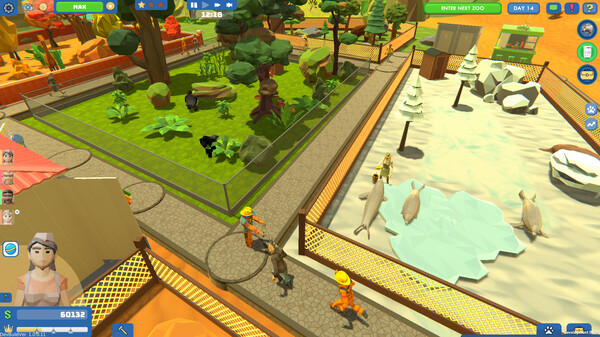 ZooKeeper is intuitive and easy to understand, making it accessible to players of all ages and skill levels. You begin by choosing a plot of land for your zoo and then start building animal enclosures, pathways, and other structures.
You can choose from a variety of animal species, each with its own specific needs and requirements, such as; food, water, and environmental conditions.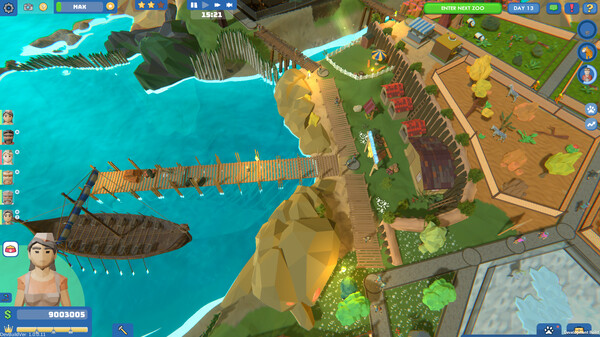 To keep your animals happy and healthy, you must regularly feed and clean their enclosures, and if they become ill, you must provide them with the necessary medical attention. 
You can also add decorations and attractions to your zoo to keep visitors entertained and increase your zoo's popularity. 
As you progress through the game, you can unlock new objects and biomes, including a prehistoric biome where you can bring back long-extinct reptile species.
Manage a Team of Employees In ZooKeeper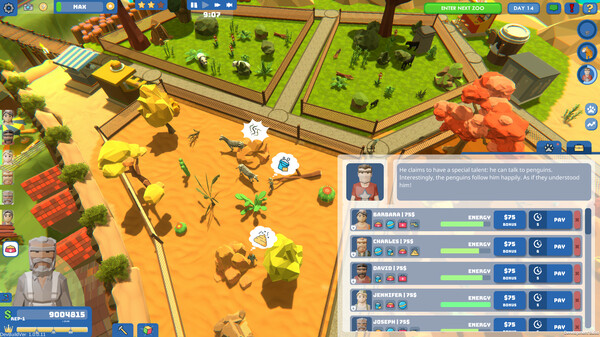 One of the most enjoyable aspects of ZooKeeper is the ability to create and manage your team of employees. As a zoo owner, you must learn to manage your team in all situations, from keeping them motivated and happy to dealing with emergencies and crises. You must also remember to pay their salary on time to avoid any employee discontentment.
The graphics in ZooKeeper are in a low-poly art style that is both charming and visually appealing. The game also features a dynamic day and night cycle with realistic lighting effects that add to the overall immersive experience. The sound design is also good, with a variety of ambient sounds that add to the overall atmosphere of the game.
ZooKeeper is an action, adventure, casual, simulation, and strategy (all rolled in one) game that was released on August 18, 2022 and this Indie game is available on Steam. 
With its engaging gameplay, cute poly-style graphics, and immersive sound design, it is sure to be a hit with fans of simulation games and animal lovers alike.
If you're looking for a fun and engaging simulation game that puts you in charge of your own zoo, then look no further than ZooKeeper. With its intuitive gameplay, decent graphics, and immersive soundtrack, it is sure to provide hours of entertainment and enjoyment. So what are you waiting for? Start building your dream zoo today!