Dive into a World where Repeated Deaths offers New Gameplay Opportunities.
Can you muster the courage to confront your darkest fears? Can you handle the terror that lurks in the shadows? If you're looking for a spine-chilling and heart-pumping horror experience, then look no further than Anglerfish, the newest addition to the Professional Villains gaming portfolio. 
This game will take you on a journey of survival horror that will keep you on edge from start to finish. With multiple deaths awaiting you, every playthrough is unique, as the game is designed to change based on your previous deaths.
The horrors that await you are beyond imagination, and the only way to survive is to face them head-on. So, are you ready to confront your fears and take on the challenges of Anglerfish?
Discover Hidden Secrets at A Bar In Anglerfish
Welcome to Anglerfish, a secluded bar in Mols mountains. You're at your friend's bachelor party, and you're having a great time. You're dressed up for Look-a-like Thursday in a schoolgirl uniform, and you're all vying for the title of best man at the upcoming wedding. But things take a dark turn when you discover the secrets hidden deep within the bar. You must uncover the truth and fight off the disturbing forces that try to keep you from it. Get ready to blast some heads off and survive your wildest night ever.
Anglerfish a Lore-Rich Horror Video Game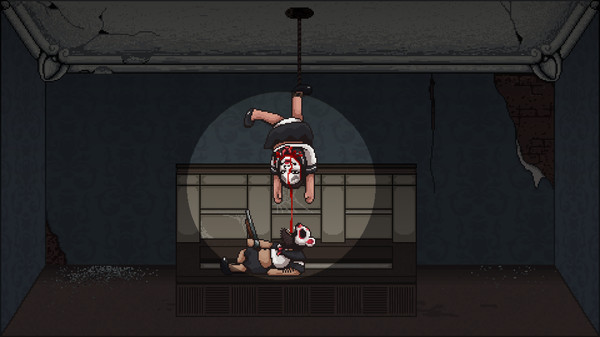 The game is based on a true psychological horror story, adding to the immersive experience. Every playthrough is a new take on the game, with changes and surprises that will keep you on the edge of your seat. 
But be warned, this game is not for everyone. It's not just about the scares, it's about the thrill of the unknown. The game only saves when you die, meaning you'll have to start over every time. But that's part of the fun. Every time you die, something changes, and you never know what to expect. Anglerfish is designed to break your expectations and keep you guessing.
Anglerfish - A Dark, Eerie Atmospheric Indie Game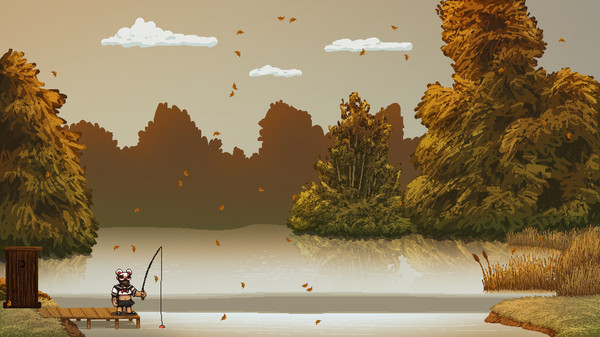 The developers, Professional Villains, have created a game that is sure to hook players from start to finish. The attention to detail in the game's world-building is exceptional, and the atmosphere is dark and eerie. You can almost feel the weight of the bar's secrets as you explore every nook and cranny.
One of the game's standout features is its ability to make dying a good thing. Instead of feeling frustrated or defeated, dying in Anglerfish is a stimulating experience. Each death leads to a new path in the game, and you'll discover something new each time. It's a refreshing take on the survival horror genre, and one that will keep you coming back for more.
Are you ready to step into the twisted world of Anglerfish and experience the ultimate survival horror game? Don't miss out on the chance to explore the dark secrets of this secluded bar and uncover the truth hidden in the Mols mountains. 
With its dynamically changing gameplay and unpredictable twists and turns, Anglerfish promises a unique and thrilling experience every time you play. But be warned, you can't trust anyone in this twisted world. So, gather your courage, sharpen your wits, and get ready for the wildest ride of your life! 
Anglerfish is an Indie game classified as a lore-rich, horror, action-adventure game and was released for PC on November 10, 2022. You can get your copy on Steam today for just $9.99 and there's "dark experiments" with a couple of items, namely; The ER: Patient Typhon and Anglerfish bundle available for $15.28.